Hello there and happy Sunday!
Stephanie here browsing through Libby's gallery and picking some gorgeous layouts that jumped out at me.
First,
10 Things I Love Doing
, by Leontine. I love how she used Cindy's template, but most of all, I love the patterned papers and all those elements under the journal boxes! Beautiful!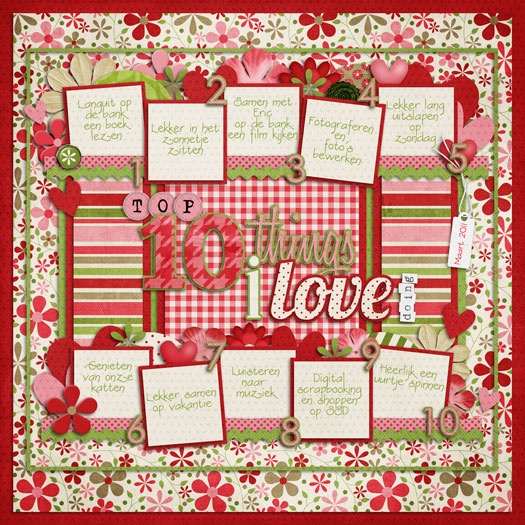 Second,
Happy Birthday To Ewe
, by Sizemore. What can I say, that sheep is just so cute!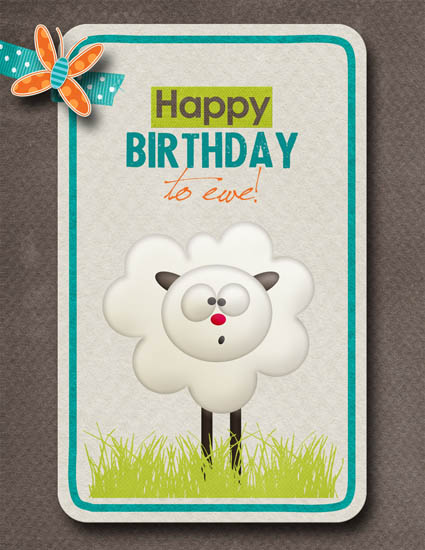 And third,
Autumn Attitude
, by scrapmommaof3. I always appreciate a great blended photo! It gives so much character to a page!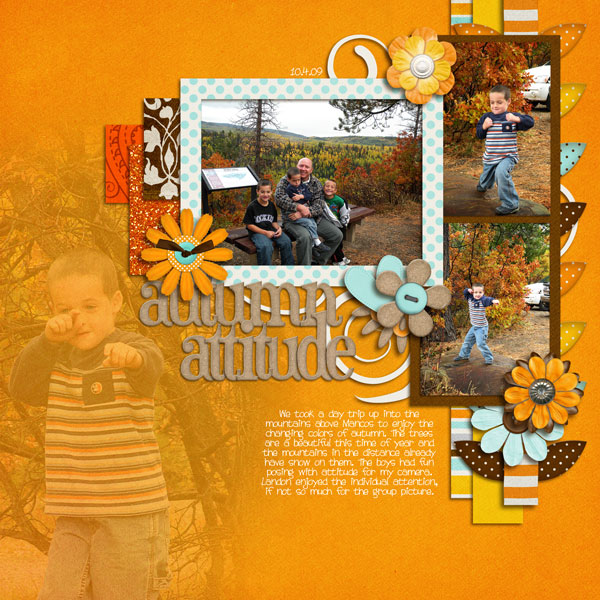 Have a nice evening!