Happy St. Patrick's Day! As I was thinking about what I could spotlight today while GREEN is on everyone's mind, one of Libby's kits came to my mind immediately!
While this kit definitely has a military theme, I love that it can be used for so many more things - especially when you are wanting to scrap some green!
This kit was perfect for these photos I wanted to scrap of my son playing outside on an early spring day.
I love how "HellePF" used this kit to highlight an old tree. Love this use of it for an outdoor layout. And isn't her title work great, too?

And how about this cute one from "lmno" of her little guy in the sink? How adorable is this? The kit is such a great match with these photos!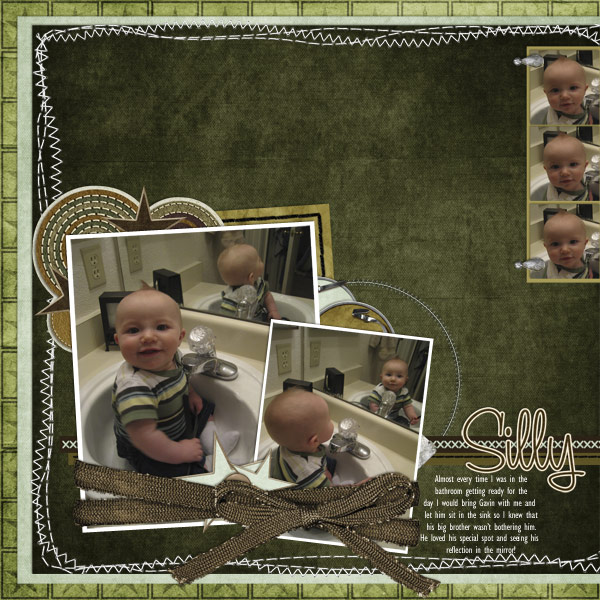 And finally, I love the twist on the theme that "jovi_girl" used in her layout. My little guy was an army crawler as well, and this was a clever way to tie the kit theme in with the photos.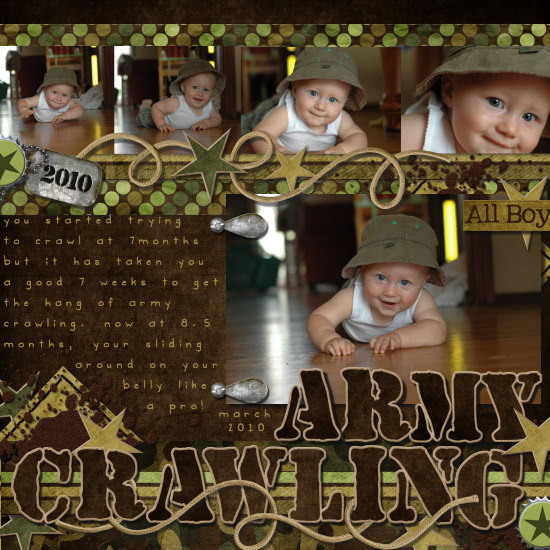 Hope you enjoyed that little bit of green today! Have a wonderful St. Patrick's Day!