Yo ho, me hearties! Jolly Roger here to make your scrapping day a little more enjoyable! With fun and funky patterns, whimsical piratey elements, and a wide ocean of possibilities, you'll be shaking your pirate booty in joy!
Remember new releases are 20% off Saturday only! Product image is linked.
My poor creative team didn't have much time at all to work with this kit, but look at what they came up with!
By Christy: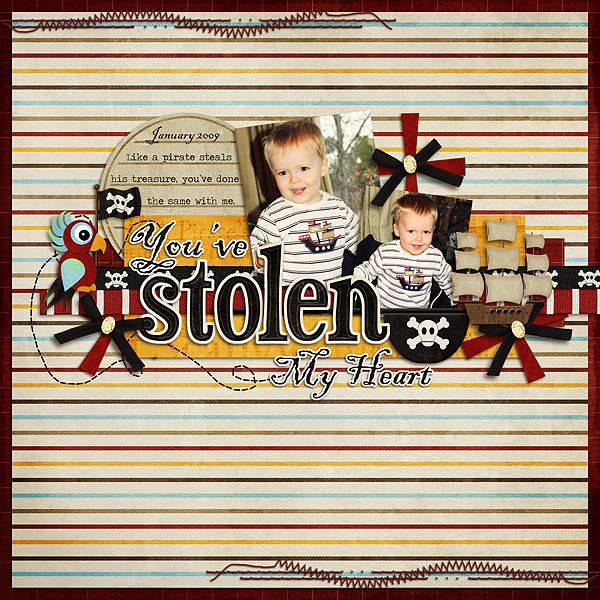 By Dianne: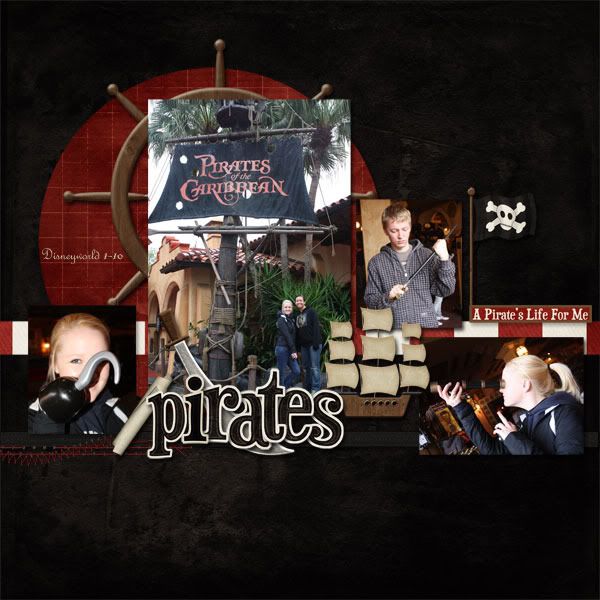 By Sula:
By Linz:
By Erin:
By Mary: