Happy Saturday!
I've got 2 awesome collabs to share with you this week!
Don't forget New Releases are 20% off Saturday only. All previews are clickable.
First up, I teamed up with SirScrapalot (Aaron) to bring you She & Him. With deep warm colors and rich gorgeous textures, this kit is perfect for all pages feminine & masculine.
And a few pages from my amazing CT: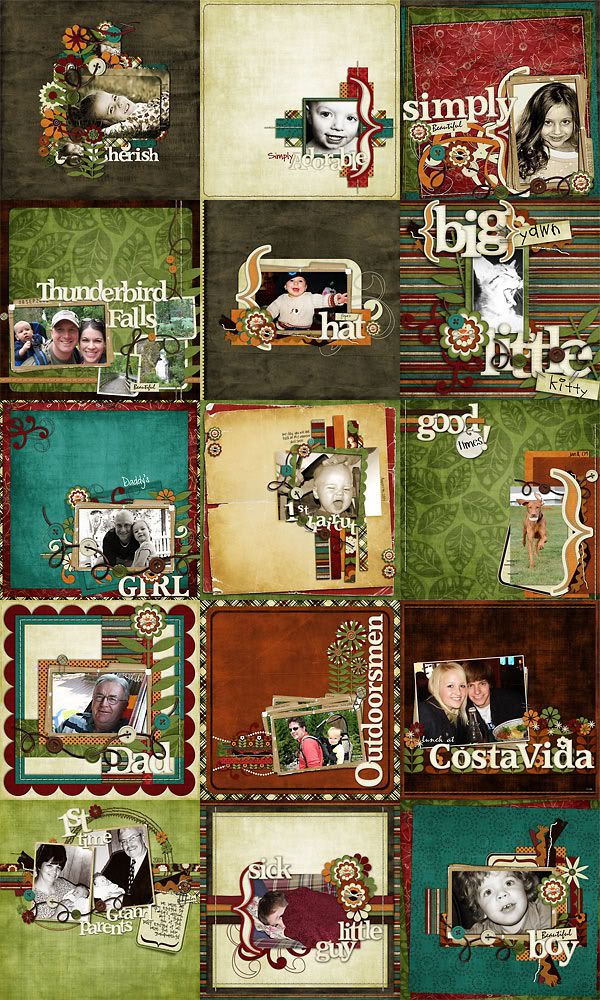 Next, for all of your casino pictures, I also teamed up with Heather Roselli & SaraAmarie to bring you Winner Winner Chicken Dinner and the add-on Drive-Thru Wedding.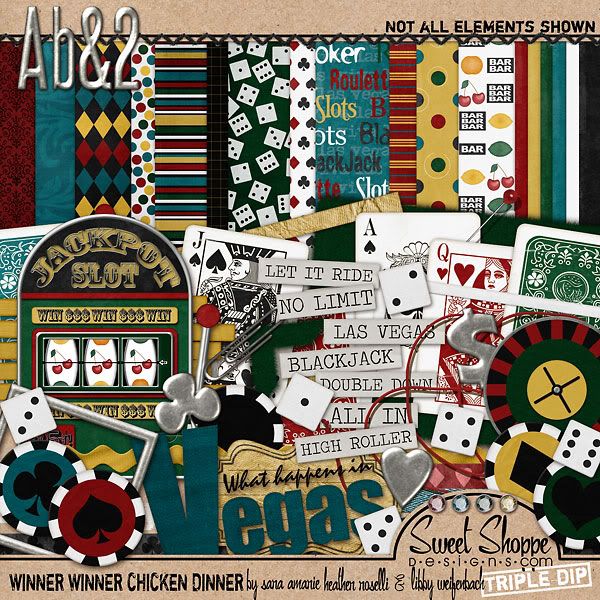 Available individually or save big when you double down!
And check out what our CTs did this week!