Happy Saturday!
If you loved my
Hootenanny
collab with ChereKaye, you won't won't want to miss Skidamarink! When the colder weather hits and you get the winter blues, sometimes you need a little warmth and cheer. Skidamarink adds a little bit of brightness and a lot of fun to your layouts. With cheerful, whimsical elements that are great for a variety of pages and a virtual garden of papers to add, you can't go wrong with a little Skidamarink!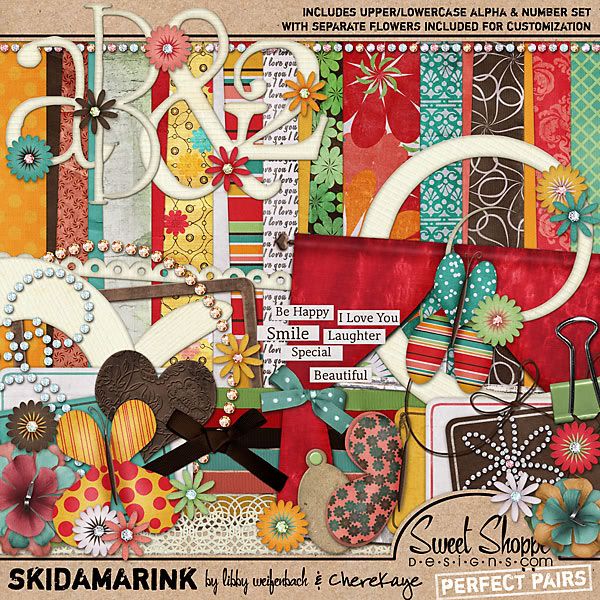 For a limited time, purchase Skidamarink and get the coordinating mini 3 Ring album FREE. Simply add this kit to your cart and your FREE gift will be automatically included with your downloads. Offer expires 11/27/08.
My creative team has been busy this week, too! Here's a little inspiration for ya!
And don't forget to check out the Penny Candy section. I recently added my first 2 kits that I ever created. Both are now 30% off every day!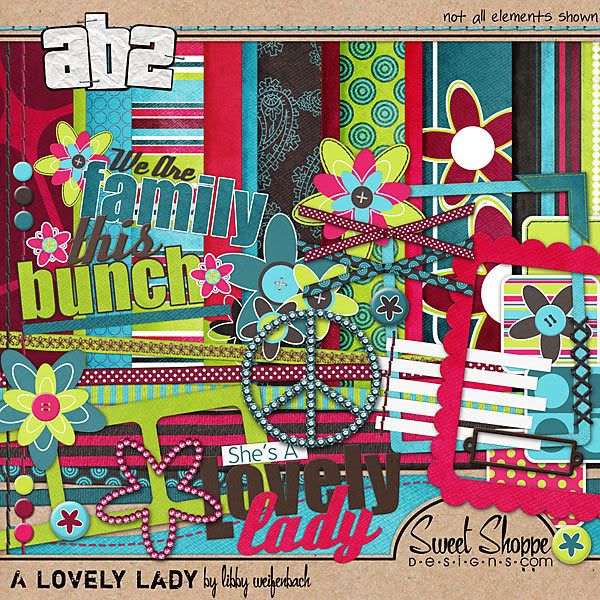 That's it for now! Be sure and check back for some Black Friday fun! ;)