Happy Saturday!
Wow! After much anticipation, Sweet Shoppe is back up with a fun new look, a brand new shopping cart, and TONS of new goodies to tempt you this week! Unfortunately, there was a mad rush when the shoppe opened, and there have been a few technical difficulties. So rather than leave customers frustrated, Robin has closed the shoppe while we work out the kinks with tech support this morning.
In the meantime, I thought I'd go ahead and give you a peek at what I've got coming this week. I'll come back and edit with direct links as soon as the shoppe is open!
Christmas happens the same day all around the world, but the climate is different everywhere you go. While snowmen and fluffy santa suits are the norm in some areas, what about the people who are opening their presents on the beach? Surfboards, palm trees, beautiful tropical prints, and Feliz the Flamingo will brighten your tropical holidays in Have Yourself a Maui Little Christmas. Including some traditional holiday elements in a fun & vibrant tropical color scheme, this will add a touch of flair and punch to your warm-weathered seasonal layouts!
Next, I had the honor of working with Eva Kipler and Penny Springmann this week. We put together a kit that my daughter has declared her favorite ever. Can you guess why?
Finally, I've got this shiny chrome alpha. If you attended my chat on Digital Scrapbook Day, this is the same item you received at that time.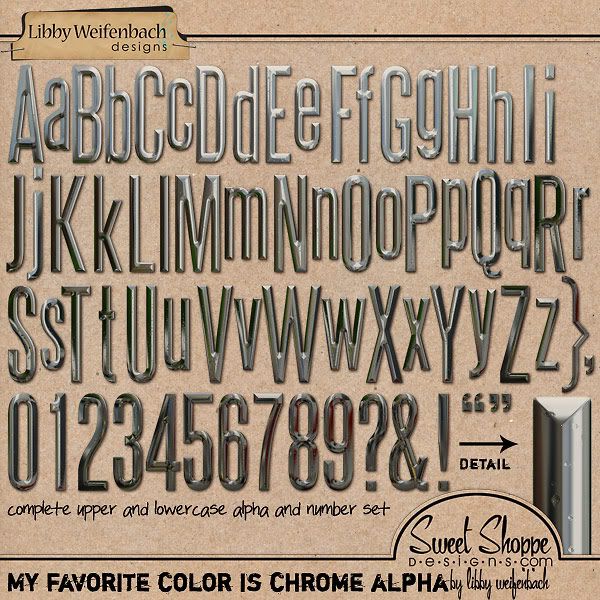 And of course I can't leave you without some inspiration from my creative team!
And thanks to Eva & Penny's girls for sharing some Webby Buddies layouts, too!