What better way to celebrate halloween than with a Christmas kit, right? LOL! That seems to be the norm around here as a lot of stores are already playing Christmas music. I like it as much as the next guy, but I've got to tell ya, even I have to wait til after halloween.
So isn't it ironic that I've spent the week working on a Christmas kit? LOL! I love this kit so much that I couldn't wait to give you a little peek. I'll have LOTS to blog about tomorrow with it being Digital Scrapbook Day, so I thought I'd get the party started early with a peek.
This will be available in the shoppe tomorrow (11/1/08), so I'll be back with a link then.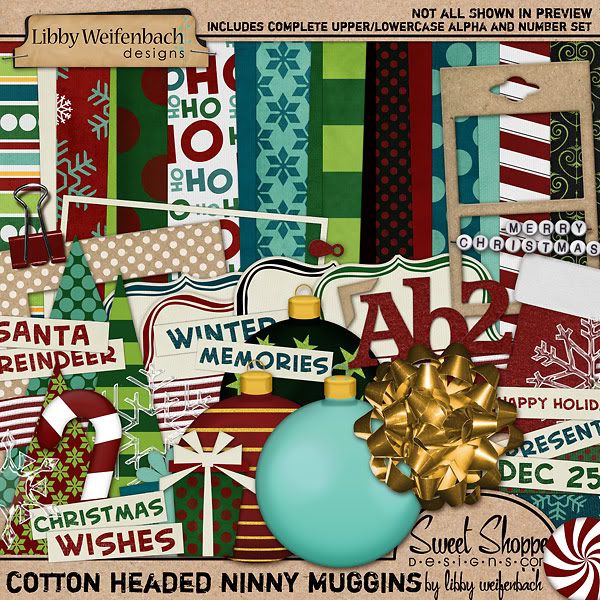 Be sure and check back tomorrow. I'll have more goodies and maybe even some prizes to celebrate DSD!