Happy Saturday!
Everyone dreams about it at one time or another - the spotlight on them, the sold-out crowd, the awesome electric guitar, and the backup dancers. Now it's your turn to be the star! I Wanna Be a Rock Star is a fun and funky collab with the fabulous Traci Murphy. We've included the perfect amount of bling and dimension to make every layout a star!
Don't forget that new releases are 20% off today only!
And for this week, if you buy I Wanna Be a Rock Star, you'll get the coordinating mini album absolutely FREE!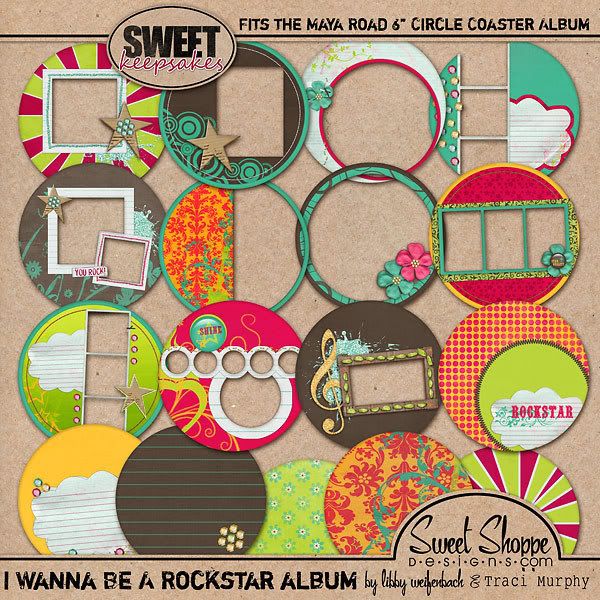 Also new this week is something that is sure to become a staple in your digi tool box.
My Creative Team has been extra busy this week! Check out some of the pages they created with I Wanna Be A Rock Star!