Let me first just say WAH!!!!! I can't believe my baby is in middle school. This is the first year since Marti and I have been married (13 years) that we haven't had a child in elementary school. Logan was in elementary when we got married, and then Taylor started as soon as Logan moved on to Jr High, and Kendra started kindergarten when Taylor was in 4th. Such a weird feeling. There were lots of tears shed this morning (mine). I was ok and held it together til she got out of the car, but it killed me not to walk her in. *sigh* Here's a pic I snapped this morning. Isn't she a doll?
In other news, I never posted my new product from the weekend. I went just a LITTLE overboard. I had planned on just doing a simple element pack. Next thing you know, I had 200 stitched twill ribbons. LOL!
Each pack is available individually or discounted as the bundle. Click the image here to be taken directly to my store.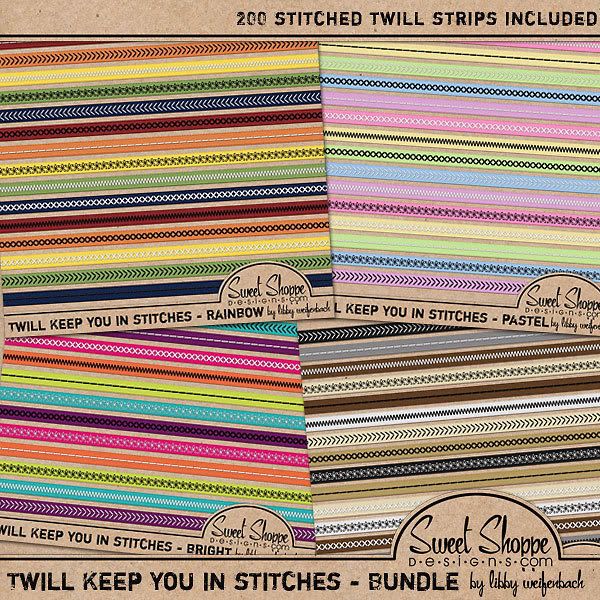 And finally, congrats to the winners in my giveaway! I used a random number generator to select 3 random post numbers. The winners have been contacted. Thanks to all who played along!